The Chalk It Up Festival is based in Fremont Park, located at 1515 Q Street, in Midtown Sacramento, our home since 1993. This is where you will find 3-days of live music, food and craft vendors, and fun activities for all ages. As is tradition, admission is FREE.
You can see all the locations, including information about the sponsors, artists, and vendors, on this map, which is updated annually.
MAP TIP – Use your location to help you get around to see all the wonderful art throughout Downtown and Midtown Sacramento!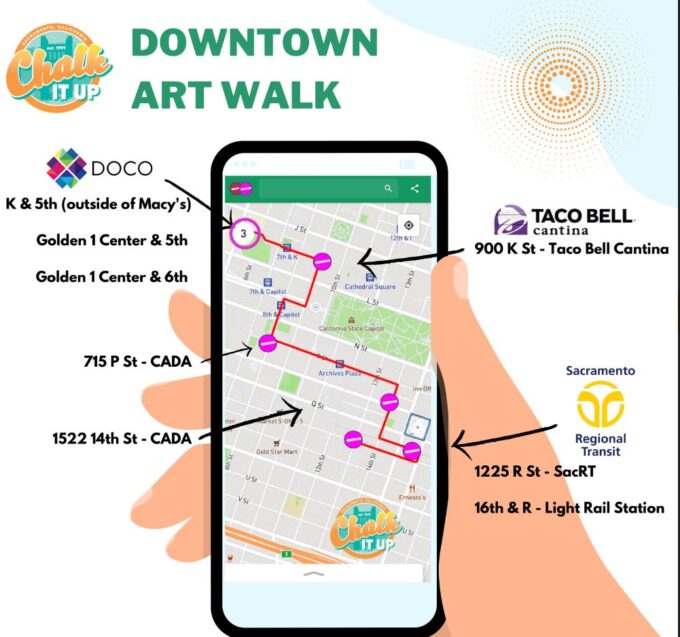 MAP TIP: Use your location to find all the beautiful chalk art throughout the greater Sacramento area!