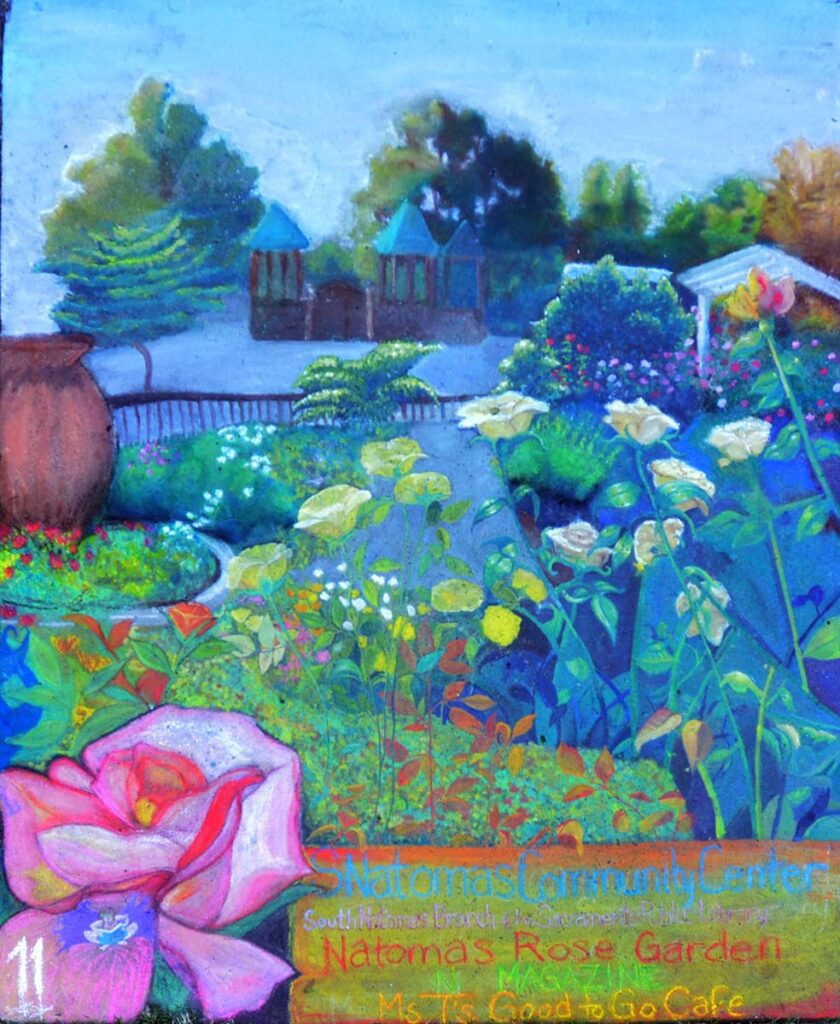 Sidewalk Chalk Square Patrons
Align your business or organization with Sacramento artists by becoming a patron of the Chalk it Up! Festival.
Square Patrons will collaborate with an artist to create a chalk square masterpiece in front of a business, at a residence, or in a neighborhood park. As a Square Patron, you can bring your own artist or request to be matched with one of our volunteer artists. The location must be determined in advance to be included in our virtual map.
Square Patron's name will be in 6" tall letters on the bottom of their art square unless another arrangement has been made between the artist and the Square Patron
Each Square Patron will be listed on our virtual map, including a link to the organization or business's website
Your Artist
Each Square Patron will be matched with a volunteer artist. However, if you already have an artist ready to go, please include that information on the Sponsorship Form below.
If providing an artist, that artist must register as an artist on the Chalk It Up website
If you have specific preferences on art style or image indicate those preferences on the form or contact sponsors@chalkitup.org for consideration
Festival Sponsors
Engage and activate your business or organization at our Chalk It Up! Art & Music Festival with exposure to over 60,000 attendees.
Your generous contributions help keep our annual festival free to the public. Sponsorship packages can be tailored to your business or organization and can include your logo on our event pieces, social media mentions, website links, and media coverage.
Businesses and Individuals can show their support for the arts and the community with a choice of Chalk It Up sponsorships:
Become the exclusive sponsor of Chalk It Up.
Underwrite a specific feature of the festival; for example, sponsoring the stage, the kids art zone, the fresh water refill station, refreshments for the artists and volunteers, etc.
Make an in-kind donation of goods or services.
Become a Square Chalk Square Patron by sponsoring a chalk artist.
Chalk It Up offers its corporate sponsors a variety of tangible benefits, including recognition with logo and company name featured on event signage and flyers, your logo featured year-round on the Chalk It Up website, social media posts, artists working in front of your business locations, and more. We can design a custom proposal to suit your needs.
We will assign a talented chalk artist who will create a unique and expressive chalk art square with your name proudly displayed. Be included in customized social media posts, website branding, and possible onsite space activation, signage and inclusion on our Interactive Map. You can also supply an artist of your choice to help create your vision if so desired
As a 501(c)(3) organization, we are able to host chalk art events and award grants through the generous donations of our sponsors!