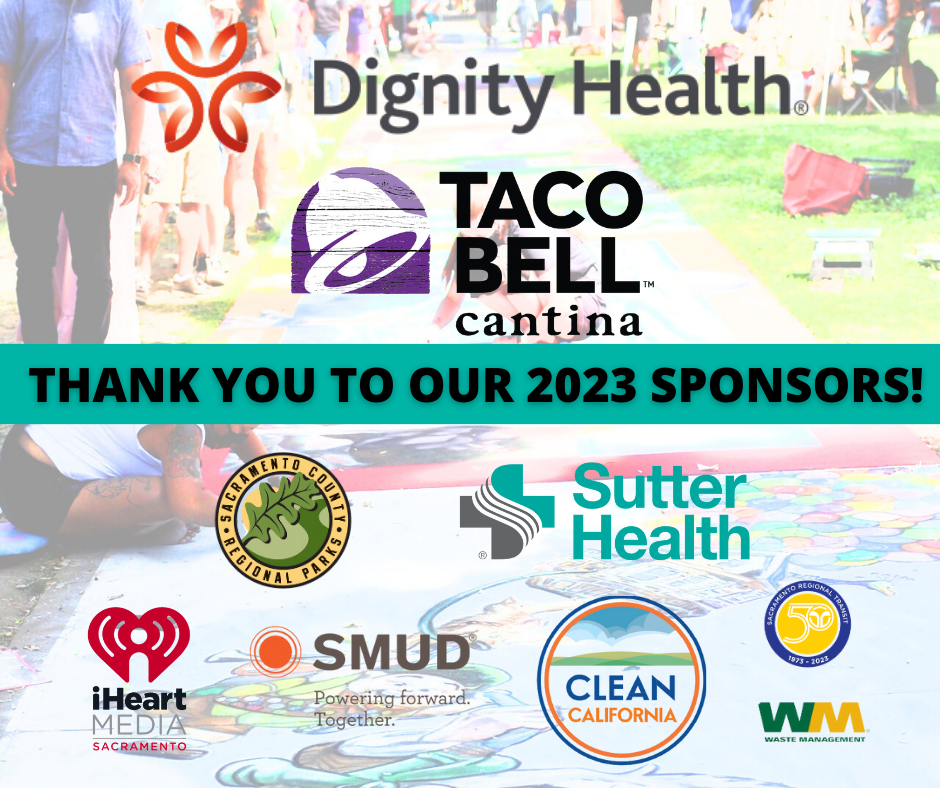 CHALK IT UP 2023 FESTIVAL SPONSORSHIP
The Chalk It Up Festival is one of the last of the free, family-friendly festivals left in Midtown Sacramento, and has been since 1991 due to the sponsorship support of the community.
Businesses and Individuals can show their support for the arts and the community as a sponsor of the annual Chalk It Up! Chalk Art & Music Festival. Chalk It Up offers our sponsors a variety of tangible benefits, including recognition with logo and company name featured on event signage and flyers, your logo featured year-round on the Chalk It Up website, social media posts, media coverage, and more. We can design a custom proposal that fits your brand and your goals.
Please reach out to us for more information. Thank you!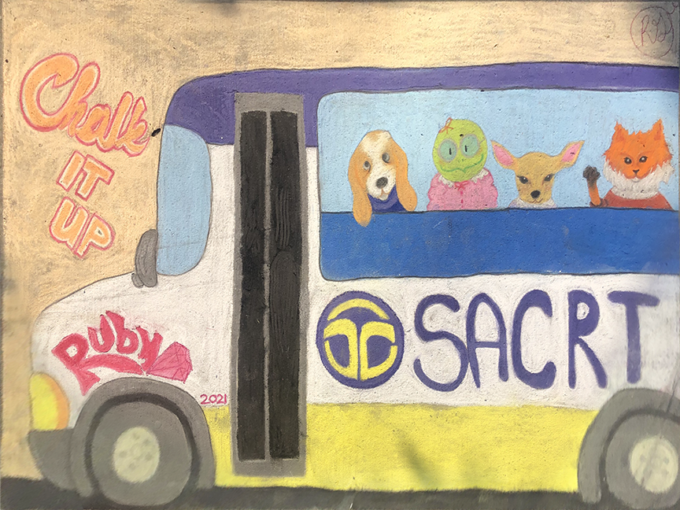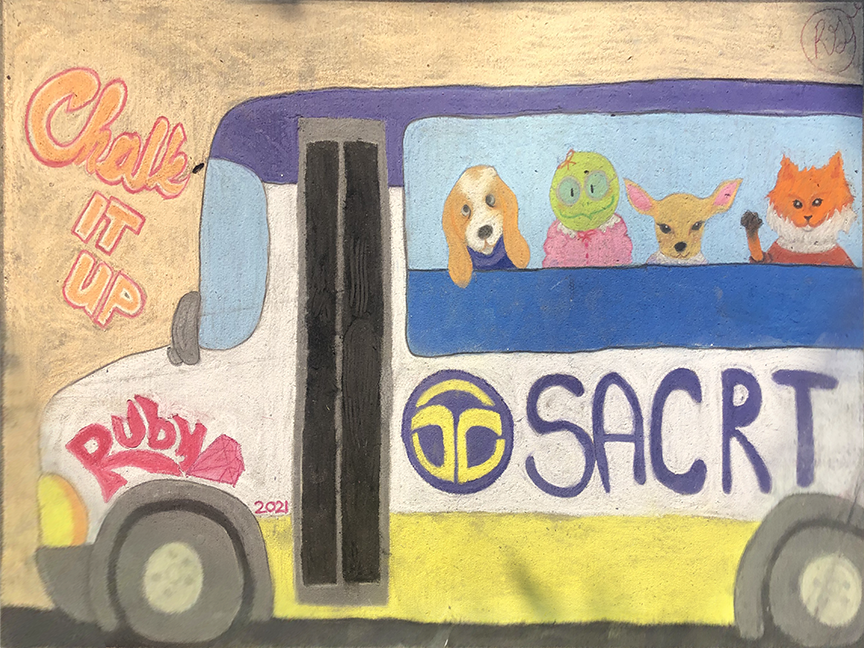 Thank You to our 2023 Festival Sponsors!
Dignity Health is proud to partner with Chalk It Up and share in their mission to promote and support youth arts across the Sacramento region. We believe art has the power to heal and is critical to the health and wellness of the community.
Taco Bell "Cantina" located at 900 K St features an urban restaurant design, big screen TVs, awesome music, open kitchen, custom menu with shareable appetizers and alcoholic beverages. Yes, you read that right. A Taco Bell with draft beer, and 6 flavors of twisted alcoholic freezes.
As the nation's sixth-largest, community-owned, not-for-profit electric service provider, SMUD has been providing low-cost, reliable electricity to Sacramento County for more than 75 years. SMUD is a recognized industry leader and award winner for its innovative energy efficiency programs, renewable power technologies and for its sustainable solutions for a healthier environment. Today, SMUD's power supply is on average about 50 percent carbon free and SMUD has a goal to reach zero carbon in its electricity production by 2030.
Headquartered in Sacramento, we provide coordinated care to more than 3 million Californians. Our integrated network has created a connected model of care that is delivering coordinated healthcare when, where and how people need it. We are committed to ensuring healthcare is accessible and inclusive to all by offering comprehensive services and quality health programs tailored to the diverse communities we serve.
"Life Looks Good On You" is an annual campaign created by Sacramento County Regional Parks that aims to teach young people about the importance of wearing a life jacket when out on the waterways; combatting the "I'm a strong swimmer" mentality while addressing risky behavior and focusing on all the fun to be had while staying safe on the river. Life jackets are available at borrowing stations along the american river.

Keep your friends and family safe on the water; wear your life jacket, encourage your friends to do the same, and don't forget, #LifeLooksGoodOnYou!
Sacramento Regional Transit District (SacRT): Operates more than 80 bus routes, 43 miles of light rail serving 53 light rail stations, SmaRT Ride microtransit service and ADA paratransit services within a 440 square-mile service area throughout Sacramento County.
Become A Sponsor
Interested in sponsoring Chalk It Up! Year-round? Get in touch!