CHALK IT UP 2023 FESTIVAL SPONSORSHIP
The Chalk It Up Festival is one of the last of the free, family-friendly festivals left in Midtown Sacramento, and has been since 1991 due to the sponsorship support of the community.
Businesses and Individuals can show their support for the arts and the community as a sponsor of the annual Chalk It Up! Chalk Art & Music Festival. Chalk It Up offers our sponsors a variety of tangible benefits, including recognition with logo and company name featured on event signage and flyers, your logo featured year-round on the Chalk It Up website, social media posts, media coverage and more. We can design a custom proposal that fits your brand and your goals.
Please see the deck below for sponsorship ideas, and reach out to us for more information. Thank you!
Chalk It Up 2023 PUBLISHED Sponsorship Opportunities 051823.pdf by Christy Jourdan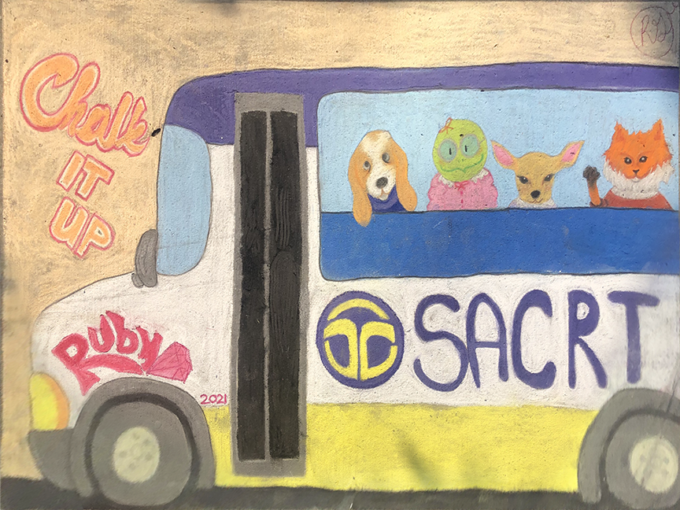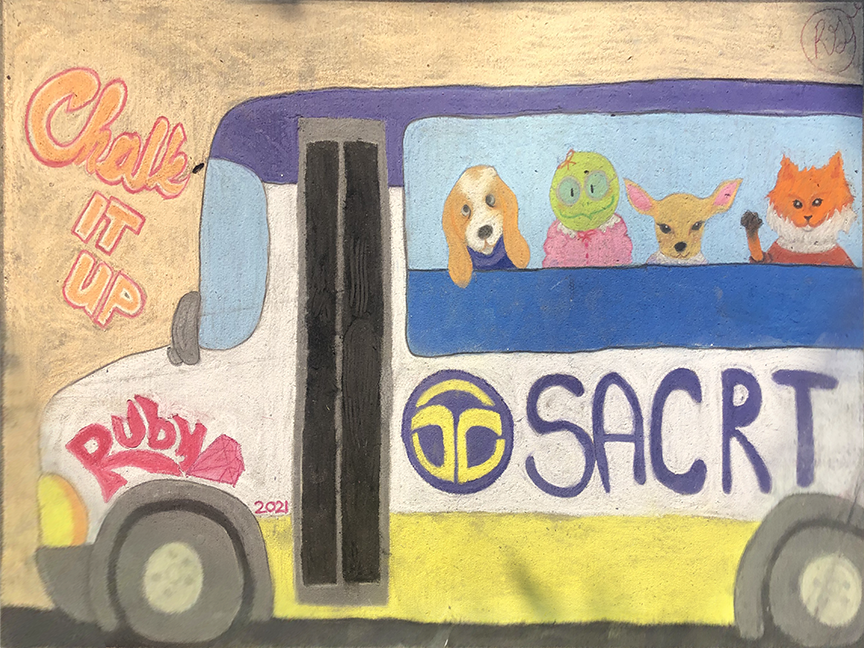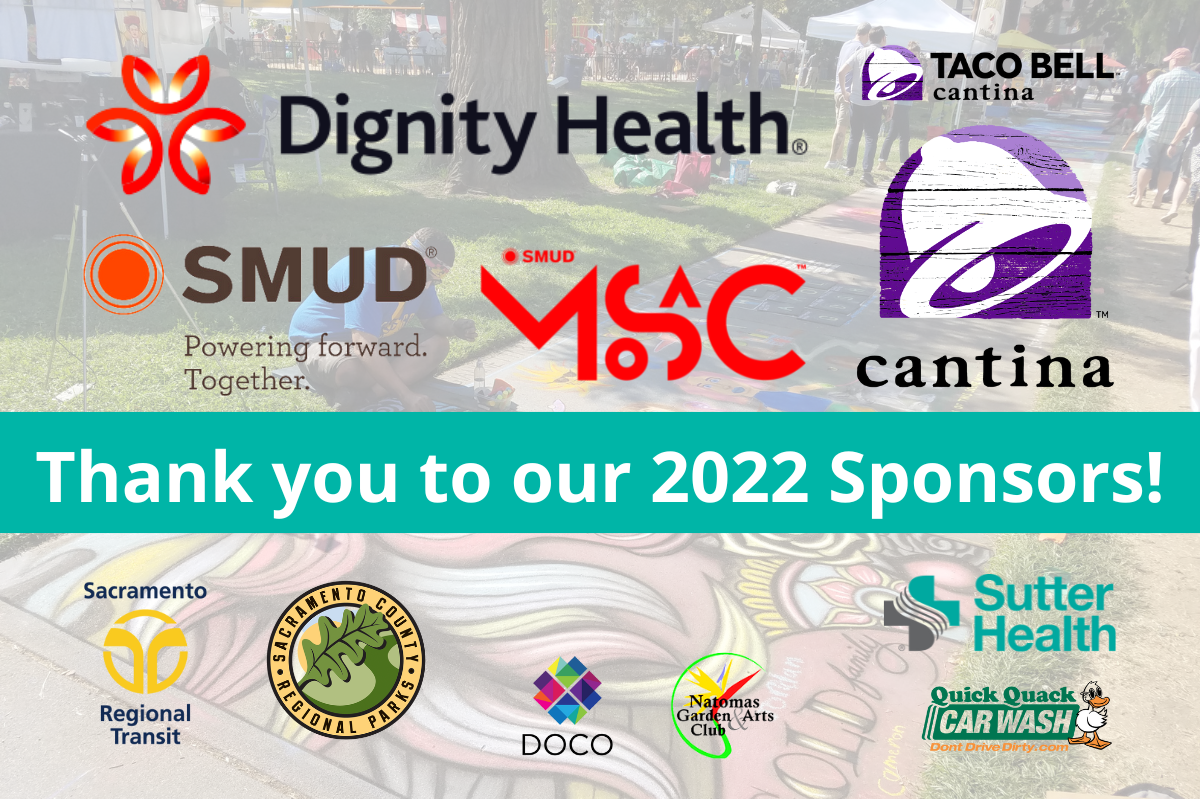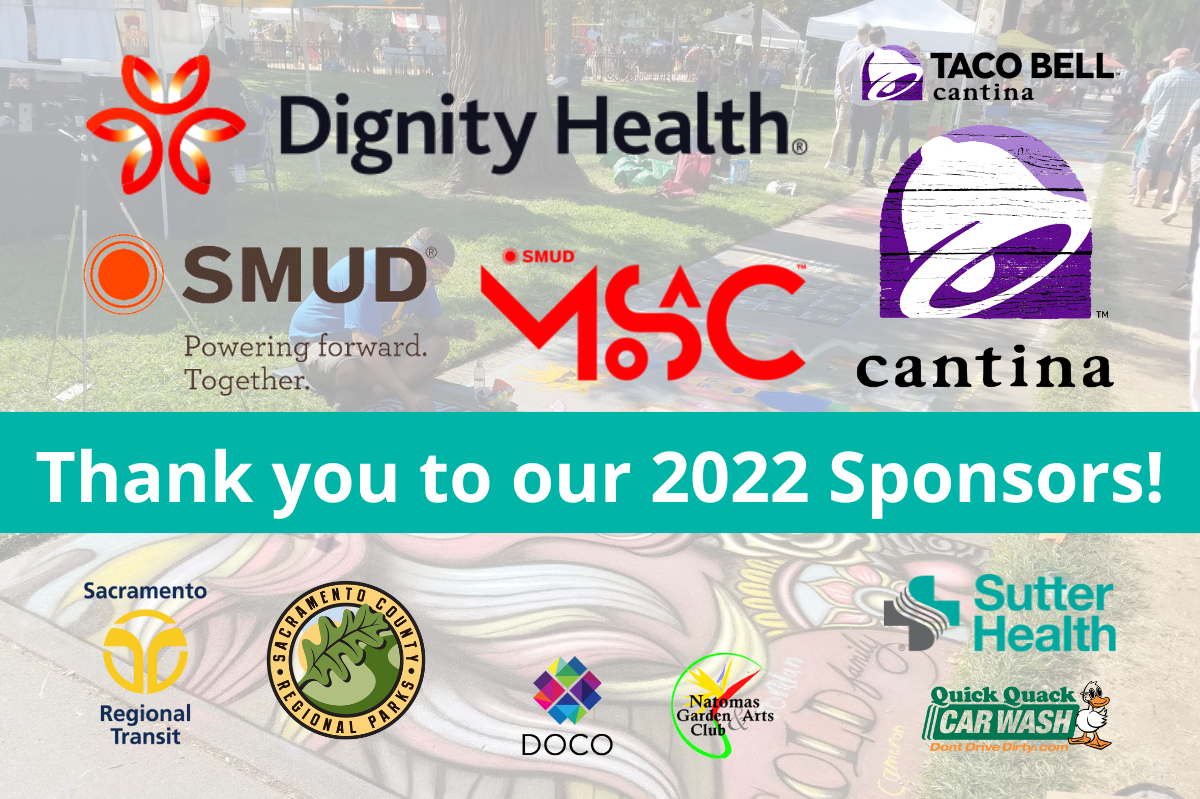 Thank You to our 2022 Festival Sponsors!
Dignity Health is proud to partner with Chalk It Up and share in their mission to promote and support youth arts across the Sacramento region. We believe art has the power to heal and is critical to the health and wellness of the community.
Taco Bell "Cantina" located at 900 K St features an urban restaurant design, big screen TVs, awesome music, open kitchen, custom menu with shareable appetizers and alcoholic beverages. Yes, you read that right! A Taco Bell with draft beer,and 6 flavors of twisted alcoholic freezes.
SMUD / SMUD Museum of Science and Curiosity
As the nation's sixth-largest, community-owned, not-for-profit electric service provider, SMUD has been providing low-cost, reliable electricity to Sacramento County for more than 75 years. SMUD is a recognized industry leader and award winner for its innovative energy efficiency programs, renewable power technologies and for its sustainable solutions for a healthier environment. Today, SMUD's power supply is on average about 50 percent carbon free and SMUD has a goal to reach zero carbon in its electricity production by 2030.

MOSAC is thrilled to be part of Chalk it Up this year and be the host site for three artists! We value the integral role art and creativity plays in science, engineering, technology and innovation. The arts help learners to develop the kind of creativity, ingenuity, communication, and performance skills that will assist them throughout their education and in the working world. We hope you stop by MOSAC and see the incredible Chalk It Up art that will be created for this year's festival!
Sacramento County Regional Parks
Quick Quack
Become A Sponsor
Interested in sponsoring Chalk It Up! Year-round? Get in touch!