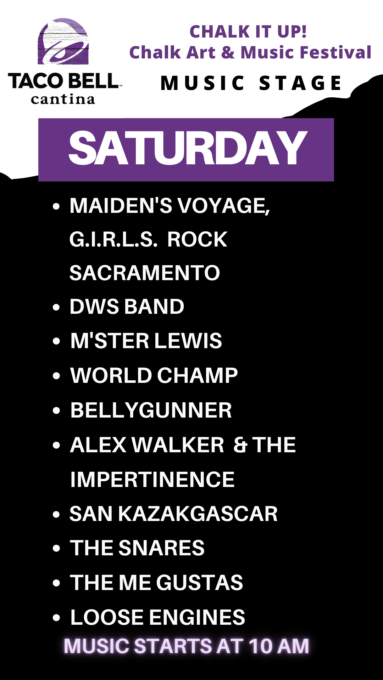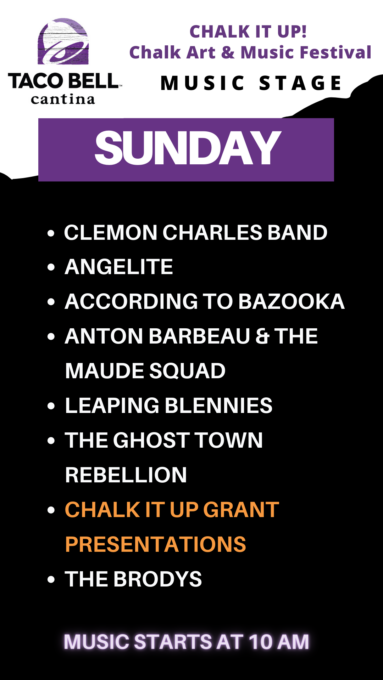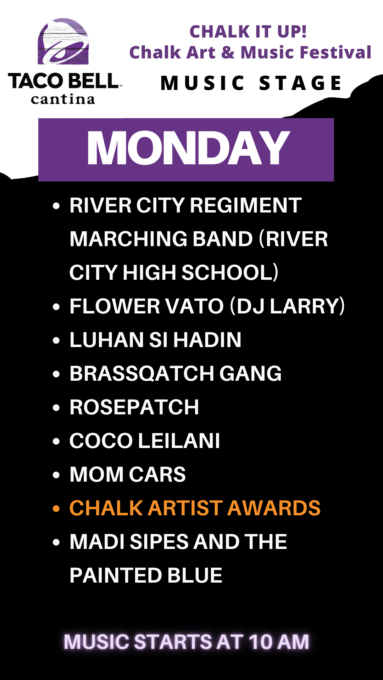 CHALK IT UP STAGE
Each year local musicians, bands, and groups volunteer to perform 20 to 40 minute sets on our stage. All musical genres and all age groups are welcome on the Chalk It Up Stage! In addition to being one of the last of the free, family-friendly festivals, Chalk It Up boasts the most diverse 3-day music lineup in the region. It is fun and a way to give back to the community.
We are thankful for all the local musicians who give their time and talent to make the festival magical!
Special thanks to Taco Bell Cantina for sponsoring the Chalk It Up Stage for the 3rd year in a row!
Taco Bell "Cantina," located at 900 K St in Sacramento, features an urban restaurant design, big screen TVs, awesome music, an open kitchen, custom menu with shareable appetizers and alcoholic beverages. Yes, you read that right. A Taco Bell with draft beer, and 6 flavors of twisted alcoholic freezes.