The Taco Bell Cantina Music Stage at Chalk It Up 2022!

Thank you to our local Taco Bell Cantina for sponsoring the stage!
Our annual Chalk It Up! Chalk Art & Music Festival is our biggest event of the year, bringing people from all over the region to midtown Sacramento in celebration of chalk art, music, and community. We are one of the last family-friendly festivals that is still 100% free to the public. Some of our long-time regulars come all three days to see the incredible art and enjoy the music. For some families this is the first time that kiddos get to see live music. For some student musicians it is the first time they've ever played on a large public stage. For new bands it is an opportunity to be seen by a big crowd. And for long-time favorites, it's a chance to give back to the community. It is a joyful experience for all!
The 32nd Annual Chalk It Up! Chalk Art & Music Festival is Labor Day Weekend, September 3-5, 2022, at Fremont Park in Midtown Sacramento. There will be artists creating works of chalk art on the sidewalk around the park, local food and craft vendors inside the park, and live music on the Chalk It Up Stage over the three day festival.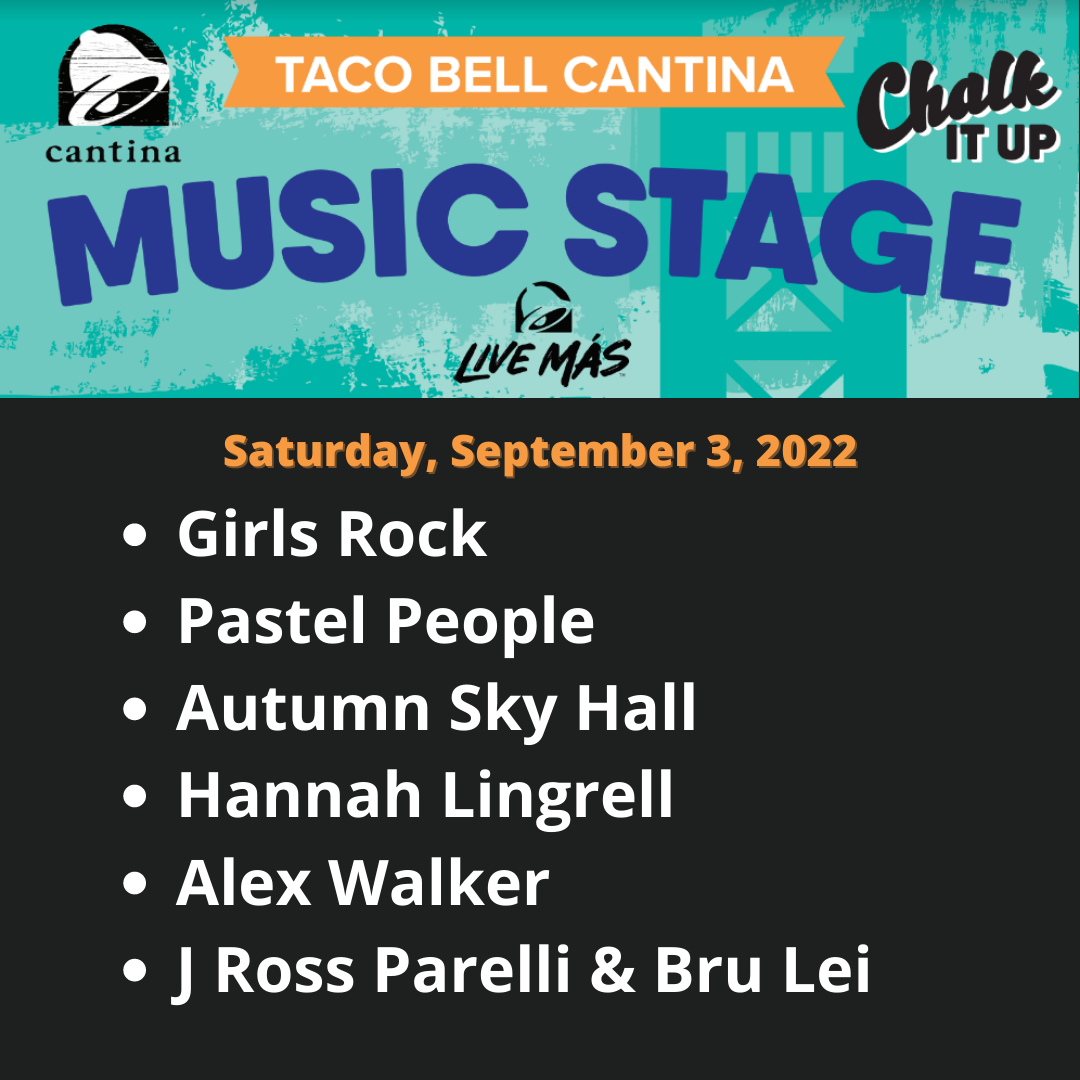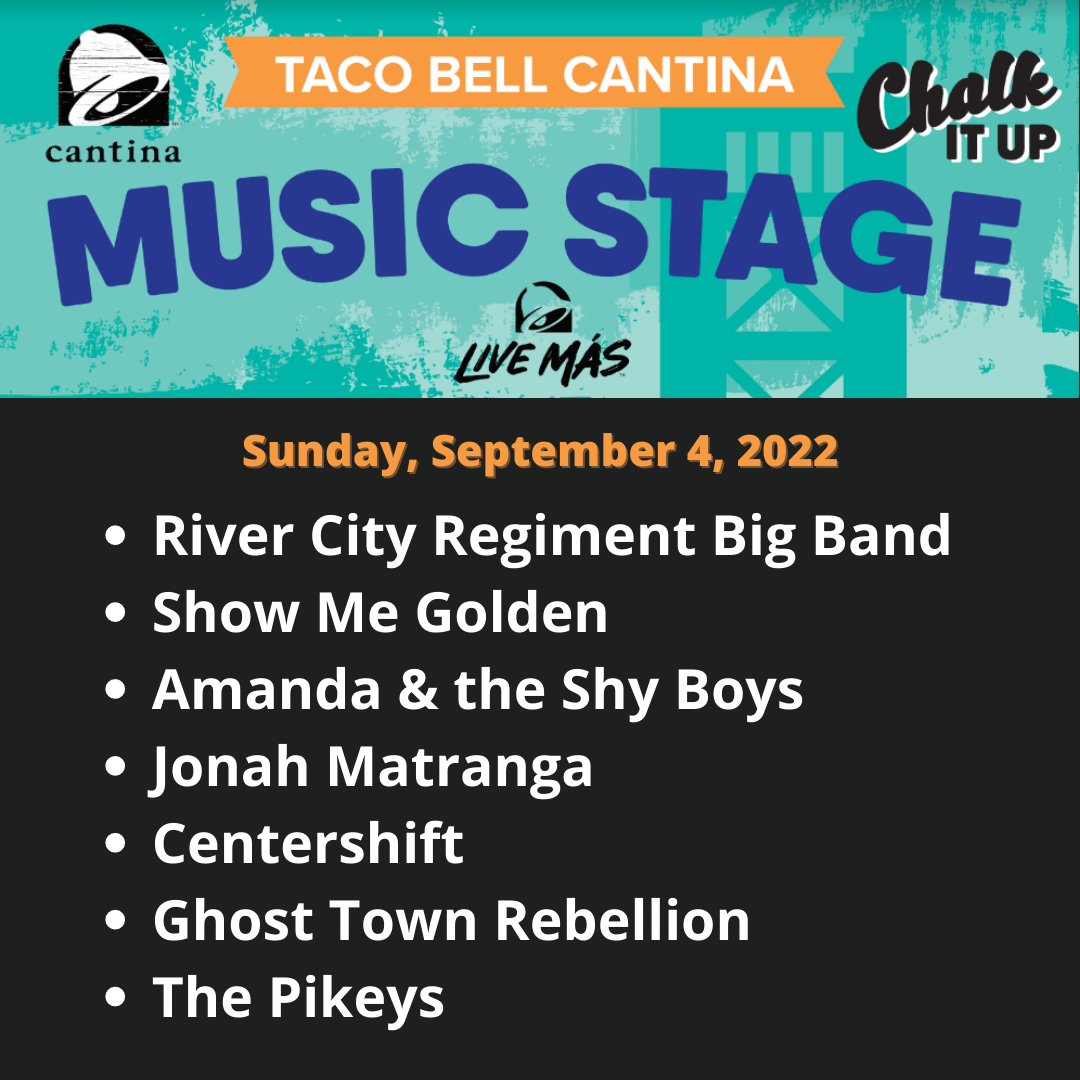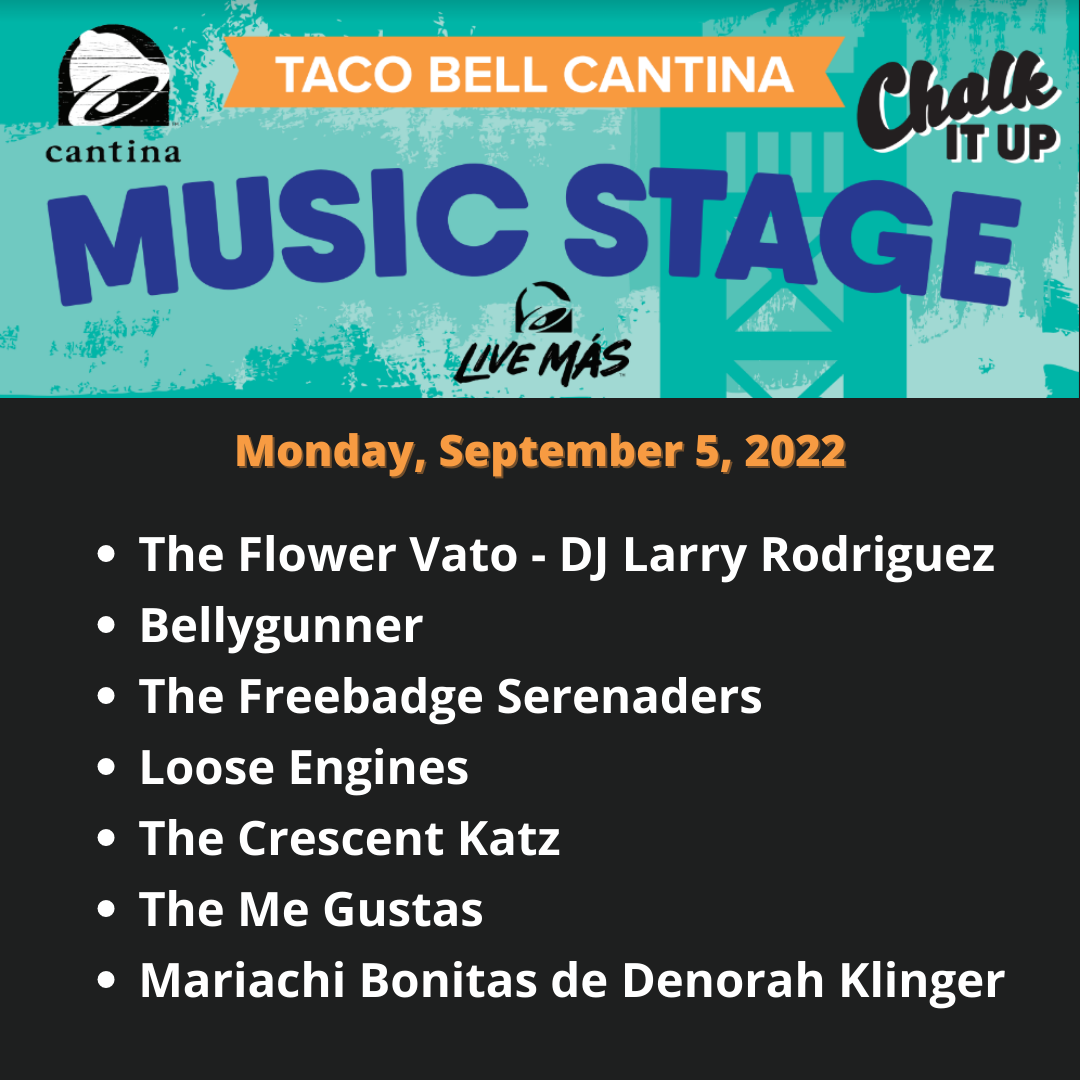 Live musicians are valuable members of of our local artist community and our local arts economy, and we are grateful for the joy they infuse into our lives every day. Thank you to all the amazing musicians for giving their time to play for the community. Thank you to Eli Perry for booking all the bands, Bianchi Sound for running the stage and sound. Thank you to Shawn Peter of Ghost Town Rebellion for loaning us their backline. Thank you to all the volunteer stage hands, especially Dean and Hal!