Giving Tuesday is December 03, 2019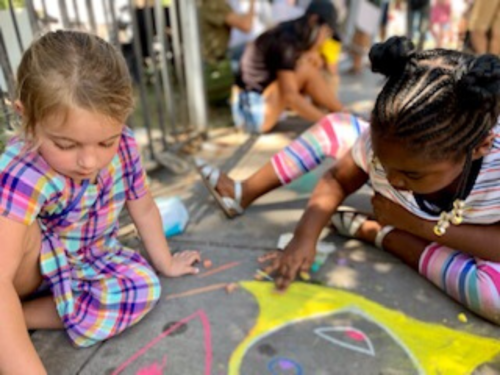 Because of the generosity of people like you, Chalk It Up is able to support youth arts programs throughout our region all year round. If you'd like to make an impact on the creative development of even more of our region's children, please consider making a gift to Chalk It Up on Giving Tuesday, December 3.
Mission
Our mission is to empower and support the next generation of Sacramento artists through targeted art grants for young artists and the programs that inspire them.
Because of generous donor and volunteer support Chalk It Up is able to fund important school and community youth arts programs throughout the year AND throw the best chalk art festival around! New York Magazine recently described our beloved festival as "amazing!"
Please donate today and help us get even more art into the lives of our region's children!