Chalk It Up! Chalk Art & Music Festival!
Saturday – Monday, Labor Day Weekend, 2023
Thank you to all the sponsors of the 2023 Chalk It Up Festival!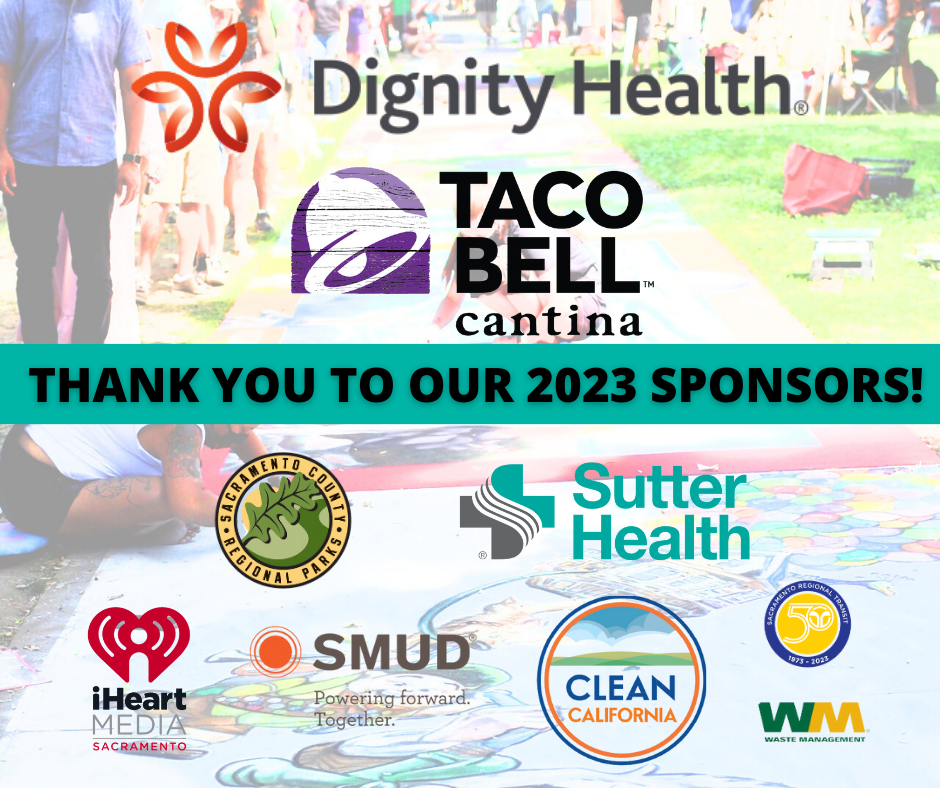 Grants
The Chalk It Up Grant Program provides funding for educational arts or nonprofit organizations that provide or support arts education and training programs benefiting Sacramento region youth. This grant is open to all organizations and groups that have demonstrated a need for funding and a commitment to the arts.